Pinched Nerve
Pinched Nerve Relief, Dr. Neil Langschied
Chiropractor Jeffersontown KY 40299
Common Cause of Pinched Nerve
Symptoms of Pinched Nerve
How Chiropractic Adjustments Relieve Pinched Nerve
How to Treat Pinched Nerve
Therapies to Relieve Pinched Nerve
Will X-Rays Show a Pinched Nerve
Is Massage Sage with Pinched Nerve
Ice or Heat for Pinched Nerve
How Long Before Pinched Nerve is Permanent
Can Stretching Help Pinched Nerve
Best Doctor for Pinched Nerve
Special Offer from Dr. Neil Langschied
1. Common Cause of Pinched Nerve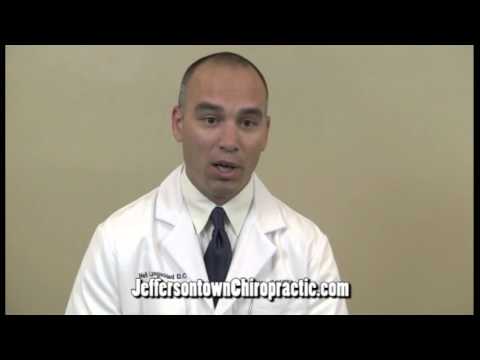 Common causes of pinched nerve in your lower back and in your neck those would include disc pressure such as a disc herniation or disc bulge.
You can also get joint pressure you get inflammation of scar tissue around the joint that will interfere with the nerve as well, irritate the nerve.
Thirdly, you can also get misalignments of the spine applying pressure to the nerves as they exit the pine. Those are three common causes of nerve pressure to your lower back and neck.
2. Symptoms of Pinched Nerve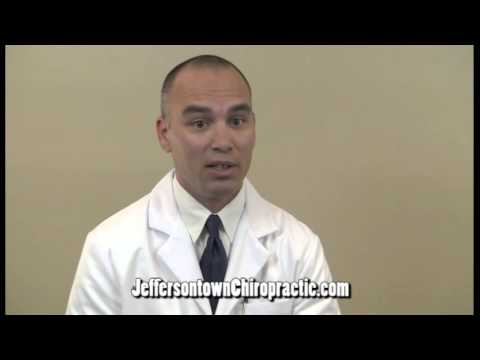 What are the typical symptoms of pinched nerves? In the neck it would be radiating pain down the arm sometimes numbness and tingling in the fingertips and in the hands.
Typically in the lower back, the pain would be radiating down the leg in to the foot. You can also have numbness or tingling in your toes and feet as well.
3. How Chiropractic Adjustments Relieve Pinched Nerve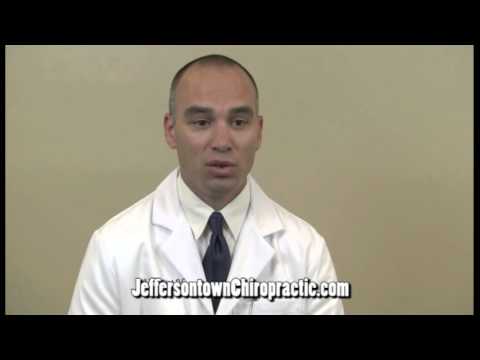 How does chiropractic relive pinched nerve in the spine? Three ways chiropractic spinal adjustments relive spinal pinched nerve.
By aligning the spine you take pressure off the joints in the spine.
A correctly aligned spine helps reduce any disc bulging or disc herniation placing pressure on the spinal nerves.
Misaligned spinal vertebra are a common cause of nerve pressure or pinched nerve in the back or neck. Chiropractic spinal adjustments align the spinal bones relieving a pinched nerve.
If you suffering from a pinched nerve try chiropractic, it works. If I can help give me a call, my name is Dr. Neil Langschied Chiropractor Jeffersontown KY.
4. How to Treat Pinched Nerve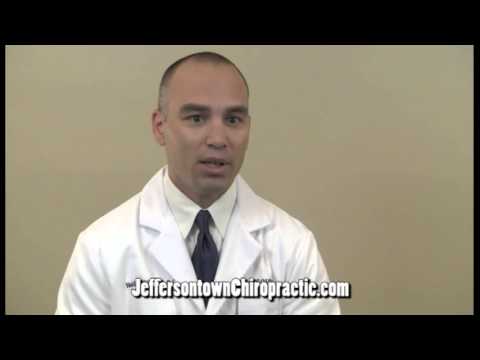 How we treat a pinched nerve? We treat a pinched nerve by using chiropractic adjustments that helps move the spine bones back in place which relieves the pressure off the nerve and off the disc which will relieve pressure off the pinched nerve.
5. Therapies to Relieve Pinched Nerve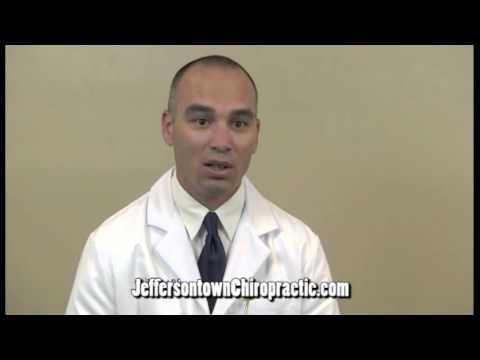 Some of the therapies we use in our office to relive pinched nerves would be:
Ultrasound therapy is a deep heat that will decrease your joint pressure and scar tissue formation that may irritate the nerve.
Electrical muscle stimulation therapy is a mild form of electrical current which reduces inflammation, reduces muscle tension and therefore decreasing pain.
Massage therapy helps relive swelling or inflammation in the muscle structures around those nerves.
Traction therapy is used to decrease the pressure in the disc area reducing disc bulging or disc herniations that might be irritating the nerve.
If your suffering from a pinched nerve, one or a combination of therapy can relieve your pain. My name is Dr. Neil Langschied Chiropractor in Jeffersontown KY, give use a call.
6. Will X-Rays Show a Pinched Nerve
Does an x-ray show a pinched nerve? Generally, no, X-rays will show bone tissue. Your X-rays, examination findings and consultation combined will determine the diagnosis of a pinched nerve.
7. Is Massage Safe with Pinched Nerve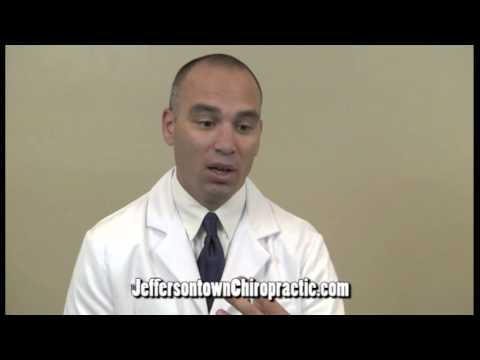 Is it safe to have a massage when you have a pinched nerve? Yes. It actually helps relieve pain from a pinched nerve.
When you get a pinched nerve a lot of times what will happen is that the pain will cause the muscles in the area to go into spasm to prevent you from moving that area.
Massage therapy will loosen up the musculature and allow you to move and have free range of motion and allow that nerve to heal better. Massage definitely helps with pinched nerve problems.
8. Ice or Heat for Pinched Nerve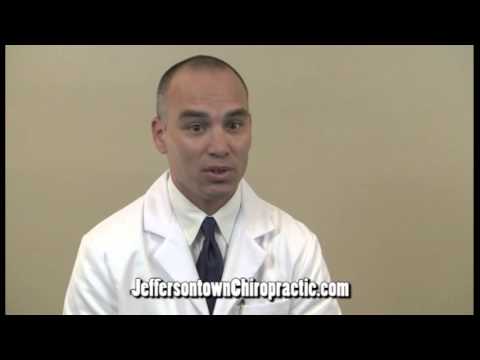 Do you put ice or heat on a pinched nerve? It depends if the nerve is inflamed or if it's a chronic pinched nerve.
If it's inflamed you'd want to apply ice for as long as you have inflammation of the nerve. Ice therapy is what is going to keep the inflammation down.
If you have a chronic pinched nerve in some cases you might want to use heat if that seems to help. However always start with ice first.
9. How Long Before Pinched Nerve is Permanent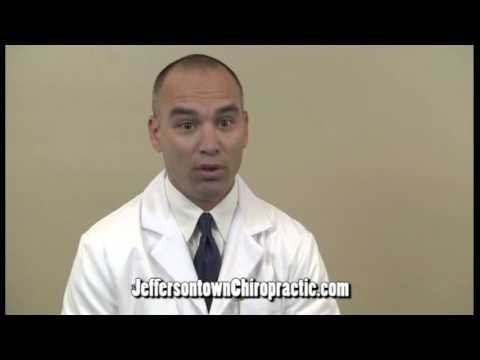 How long can you have a pinched nerve before you have permanent nerve damage? It can only take a couple of days in some cases.
When you get a punched nerve it affects the circulation going to the nerve which allows the nerve to slowly decay or die if you will.
There are certain tests that you can run like a nerve conduction test that will tell you how well the nerve is working. On occasion we do run that test. So that's how you tell if the nerve is healthy or if it's dying.
For nerve testing give my office a call, I'm Dr. Neil Langschied Chiropractor in Jeffersontown KY.
10. Can Stretching Help Pinched Nerve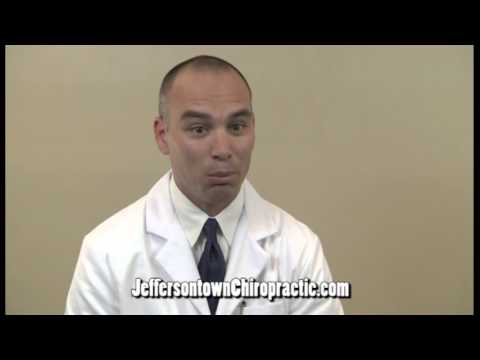 Can stretching help a pinched nerve? Sometimes light stretching can help however you have to be aware that if you feel like you're making it worse or if you feel like you're having more pain during or after the stretching you're probably irritating it more and you should probably stop.
Stretching in some cases does help relieve a pinched nerve, but if you're having more pain then cease doing it.
11. Best Doctor for Pinched Nerve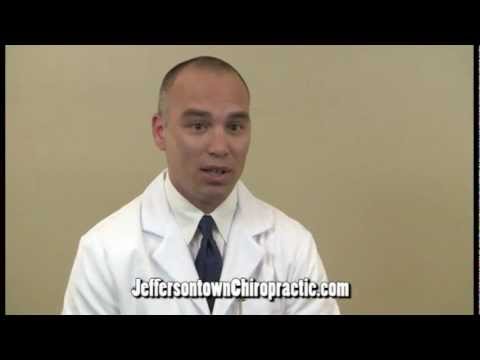 What doctor should you see for if you have a pinched nerve? Specifically for the neck and back I would think a chiropractor would be the best choice. Chiropractors focus on finding and locating pinched nerves and relieving the pressure allowing them to heal.
12. Pinched Nerve Relief Offer from Dr. Neil Langschied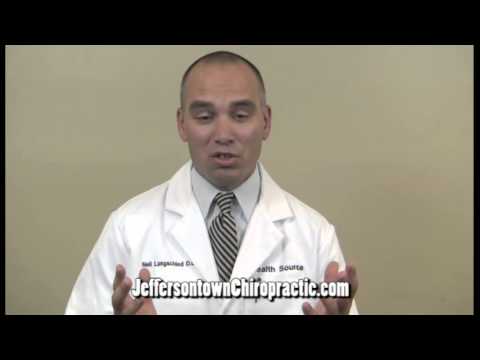 My name is Dr. Neil Langschied I'm a chiropractor in Jeffersontown Kentucky and have been practicing chiropractic for over twelve years.
We commonly treat and have tremendous success with lower back pain, neck pain, headaches and auto injuries.
Therapies we use in my office to help you with these conditions are chiropractic adjustments, ultrasound therapy, muscle stimulation, traction therapy, massage therapy which everybody loves, and we also use progressive rehab to help strengthen your spine after an injury.
Chiropractic is covered by almost all insurance carriers now in the state of Kentucky. I haven't run cross one that doesn't.
We're on Blue Cross Blue Shield, Aetna, Cigna, Humana, United Health Care, Medicare and all auto insurance carriers cover our chiropractic services.
So, if you're having any of these problems please give my office a call, we'll get you in today and start you on the road to health.
We're here to help, call (502) 267-6444.